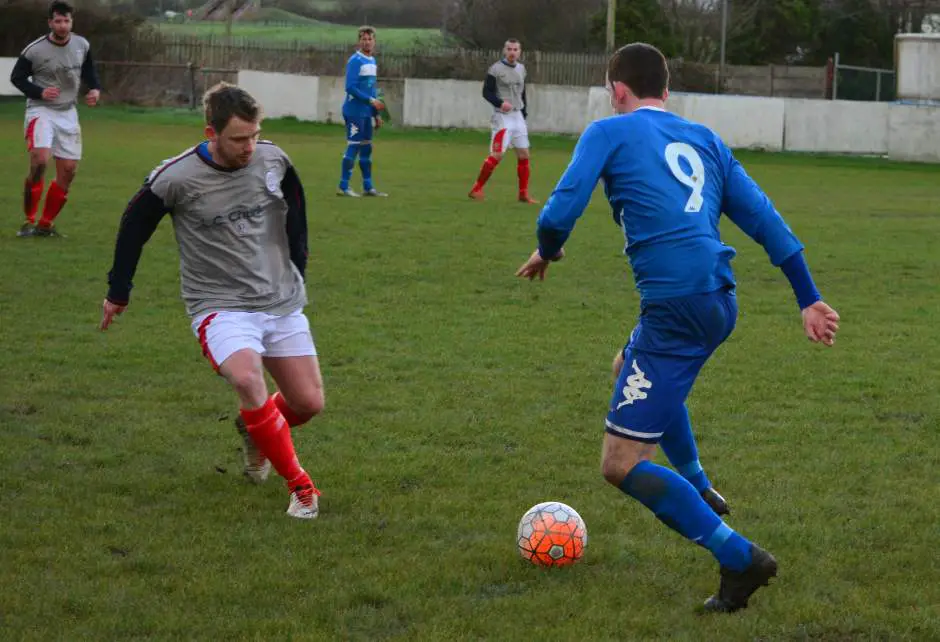 In my first years of playing soccer, number 9 was my favourite number! Simply because it was associated with scoring goals (which I was pretty good at) and being the team hero …
… Obviously, there is more to that when it comes to this position!
Indeed, in this article, I breakdown:
The different roles the Nine Position player should fulfil in different formations …
… As well as what it actually take to highly perform there.
Let's dive in!
What is the number 9's role in soccer?
By tradition, the number 9 jersey went to the centre-forward who often had the greatest responsibility for scoring. They were typically the most advanced player in the team and were expected to create chances for others as well as score themselves.
Nowadays players might wear a variety of shirt numbers, so it is not uncommon for midfielders or defenders even to wear the number nine shirt.
However, irrespective of the number on their back, the role remains the same in many systems.
Quick Tip: Number 9 Player usually have a playing style that requires a strong Grip to quickly change directions & perform at the best of their abilities. One Tip to help improve this capability is to use Soccer Shoes with a good Grip. You can have a quick look at these quality soccer cleats to get an idea!
4-4-2
The classic formation for many teams remains 4-4-2 because it can be adapted both for attack and defence. In that system, the number nine's role is to act as a striker playing high up the pitch, often with a smaller, nimbler player alongside him.
He is expected to hold the ball up, win the ball in the air, and look to lay the ball off to the support striker or midfielders running from deep.
4-4-1-1
A variation on this is 4-4-1-1, where, instead of a player alongside him the main striker plays with somebody in the hole behind him, looking to exploit the space created.
4-3-3
Many teams play with 4-3-3 these days with ostensibly the number nine flanked by two wider players. In this situation, he may have several roles.
Nor are they expected to hold the ball up and lead the attack, but they may also have the responsibility to drop back to try and mark the deepest lying midfield player.
Some coaches employ this system to try and encourage the central defenders to step forward, leaving space behind which the other two attackers can exploit.
False nine theory …
Some systems now dispense with the number nine position altogether, at least in the conventional sense. Instead they use a false nine, a player running from deep into the space that a central striker once would have occupied.
Arguably the greatest exponents of this system were Barcelona when managed by Pep Guardiola, who had the legendary Lionel Messi to play this role for them.
Messi often would pick the ball up around the half-way line and could use his pace and dribbling skills to attack the opposition penalty box.
This needs a player of much greater technical skills to play in that role then the traditional target man, that is why not many teams are able to play that system. Lionel Messis do not grow on trees!
Attributes that the number 9 should have …
1. Technical Attributes
A number nine needs speed and quickness above everything else. This allows them not only to win any 50/50 duels with defenders, but also gives them the opportunity to exploit any space that may appear in the last third of the pitch.
They also need a good first touch so that when the ball is played into them sticks and they can bring other teammates into the game.
2. Physical Attributes
Upper and lower body Strength is a must to keep defenders at bay!
Although traditional centre-forwards were often tall and noted for their heading ability, modern variations of a number nine, can be smaller and will rely on their pace instead.
A prime example of this modern stereotype is Jamie Vardy. He is only 5 feet 7 inches tall and does not win many aerial duels against taller defenders.
But his teammates don't rely on his strength. Instead, they play the ball behind the defence and let Vardy's speed over the ground do the rest.
3. Mental and personal attributes
A player in this position needs to be able to function under pressure because they often receive the ball in areas where there are several defenders trying to take it off him.
It is important to retain composure when playing the role because there will often be a high degree of physical contact, not all of it is fair, and you cannot afford to lose your temper or your cool.
Another mental attribute that many top strikers have is they are not afraid to fail. That is, if a chance comes their way and they miss it, they'll learn and do better in the next occasion.
Difference between a false 9 and number 10 …
The false nine is a deep lying forward, who often operates deep in midfield before forging forward when the opportunity presents itself. With nobody left to mark, central defenders are confused and leave space which can be exploited.
Traditionally, number 10 played the role of the second striker who would play-off the main striker, often getting on the ends of chances that their teammate created.  However, in some systems, the number ten is the playmaker, the creative hub of the team and the person responsible for setting-up the play.
They will normally play behind a main striker looking towards the opponent's goal!
Some coaches, though, regard the number ten as a luxury position, because the playmaker may not do their share of defensive responsibilities.
In other words, when the opposition seize possession and breaks quickly, they can effectively be left one man short at the back with the playmaker isolated far up the pitch.
For more, I highly encourage you to learn about the number 10 position in soccer …
Is it possible to build a successful team without the number 9?
It is certainly possible to do so in the conventional sense of a striker whose job is to lead the line and spearhead the attack.
In recent years it has become the fashion for some teams to play with a "false 9". The idea achieved its greatest success with Pep Guardiola's Barcelona and Lionel Messi, although he had adapted it in turn from Luciano Spalletti who used it with Roma in 2007, with Francesco Totti in the Messi role.
It needs players those of athleticism, skill and ability to move around the pitch quickly. The physical attributes of such players tend to be different from that of the old number nine.
They are often shorter, lighter and with a lower centre of gravity.
Best number 9s of all time …
1. Ronaldo Da Lima
Helped to reinvent this role by becoming one of the first players to drop out of the penalty area to receive the ball from deep and then drive forward, either through the centre or on the flanks
He was immensely strong and powerful, with excellent dribbling ability, and he could shoot with either foot. Although remembered more as an individual, he could also create space and opportunities for teammates.
He played for some of the best teams in the world at the time – Barcelona, Inter and AC Milan and Real Madrid and scored goals for all of them as well as the Brazil national team helping them win the 2002 World Cup with both goals in the final against Germany.
2. Marco van Basten
He is regarded as one of the greatest strikers of all-time and his goal for the Netherlands against the Soviet Union in the final of the 1988 European Championship regularly finds a place in polls for the greatest goals of all -time.
He was known for his first touch and ball control, quick movement, excellent heading ability and the cleanness of his strikes and volleys.
He could score with either foot, and won the Ballon D'or three times. Many wonder what he could have achieved in the game, had he not been forced to retire at the age of just 28 due to persistent injury problems.
3. Robert Lewandowski
He is, in many ways, a modern successor to van Basten and with many of the same attributes. Known for his positioning and technique, he has enjoyed immense success with Bayern Munich, for whom he has scored 258 goals in nearly 300 games.
He has also averaged more than a goal every two games for the Polish national side.
Nor does he solely occupy the penalty area. Lewandowski will often drop deep, dragging defenders with him to leave space for others, or he will make late runs into the box to get on the end of passes or crosses.
Final Thoughts …
One reason why this position is not that common in modern soccer is the fact that many players from different positions can score and do actually score goals …
… This is more challenging for the opposite teams because they won't know exactly what player they should defend against.
However, I still see this position to be quite popular in some leagues like the Calcio in Italy where they still rely on many old soccer tactics that are still successful to this date.
Finally, I highly invit you to check this helpful article about the sweeper role in soccer! You'll find it really useful …