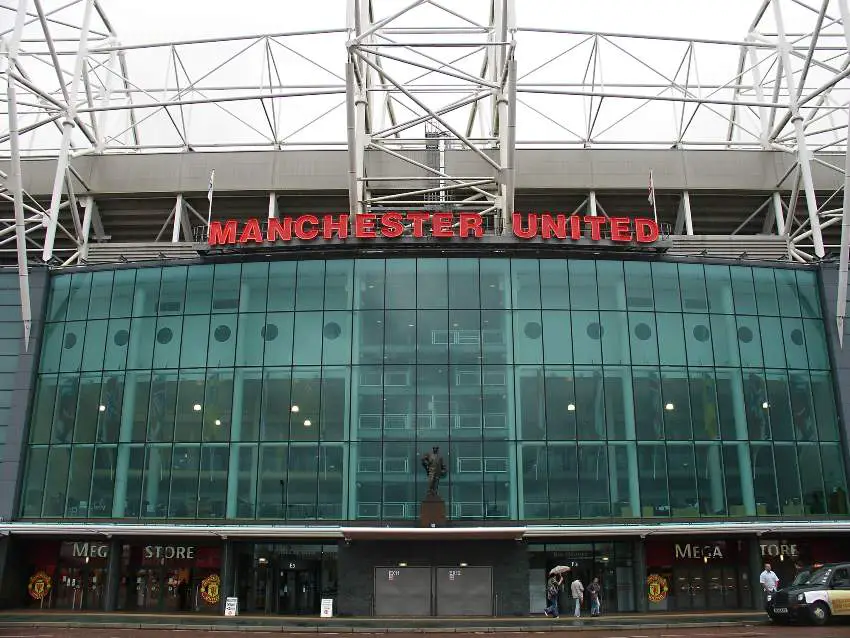 The appellation United is one of the most common found in football in the English-speaking world. For example, there are currently 16 in the Premier League, Championship, Leagues One and Two playing at the current time.
This article explains the origin of this appellation as well as some other common appellations …
Why some soccer teams are called as UNITED?
The reason for the popularity originally is that it usually signaled the fact that two or more clubs had joined to become one. For example, in 1892 Newcastle West End and Newcastle East End combined to become Newcastle United.
At the same time, the term united is symbolic of a shared purpose or aim in life and is often used as a rally cry in difficult moments in life – "united we stand" is a common protest phrase.
It has also been adopted because other more popular alternatives have already been taken. When Newton Heath became Manchester United in 1902, they could not call the club Manchester City because there was already a team by that name.
And finally, because many successful teams are called United, it is considered a sign of future good fortune to adapt the name as well.
A derivation of United is Union, and again signals that several former teams had amalgamated to become one. Current examples are the Bundesliga side Union Berlin, or Philadelphia Union in the MLS.
In which leagues the UNITED name is the most common?
The country where the name United is most often found is England!
There are currently five teams in the Premier League called United, one in the Championship, two in League One and a further four in League Two called by the appellation. And that is not considering the many other smaller clubs further down the non-league pyramid which also bears the name.
It is also found in Scottish football, although it is less prevalent in professional soccer, with just Dundee and Ayr United currently playing in the top four leagues.
Examples of it, though, can be found across the English-speaking world with Adelaide United playing in the Australian A League, and York United in the newly formed Canadian Premier League.
Important Side Note: If you are a soccer beginner or amateur and would like to improve your soccer skills, then I strongly recommend to use soccer shoes with decent Quality  and reliable Grip to perform at the best of your abilities. You can have a quick look at these quality soccer cleats to get an idea!
Most known clubs for this nomination …
1. Manchester United
The best-known United is Manchester United, who have won more trophies than any other English club and are one of the best supported clubs in the world.
They were founded in 1878 as Newton Heath, but changed their name to Manchester United in 1902 – the name Manchester City had already been claimed by the team that would go on to become their big rivals.
Although they enjoyed some success in their early years it was in the period after the Second World War that they first became prominent, when Matt Busby built a team composed of exciting young talent called "The Busby Babes".
They became the most dominant team in England and were starting to make a name for themselves in Europe when the majority of the squad was killed in a plane crash in Munich flying back from a European Cup match.
Busby rebuilt the side and with the star-studded forward line of Bobby Charlton, George Best and Denis Law they became the first English side to win the European Cup a decade later.
After years of mixed performances Alex Ferguson took charge of the club in 1986 and under him, they enjoyed unparalled success, winning 13 league titles, five FA Cups, and the Champions League twice.
They also became a global brand and one of the richest soccer clubs in the world. In 2017, the club claimed to have more than a billion fans worldwide, with nearly three-quarters of those based in the Asia Pacific region.
2. Leeds United
Leeds United were the leading team in England in the late 1960s and early 1970s under manager Don Revie.
Known for their competitive and combative nature, they were a highly effective team although their style of play earned them few friends outside Elland Road.
The team was originally known as Leeds City but was forced to disband in 1919 following allegations of illegal payments to players. A new club was formed and the following year they were elected to the Football League. Leeds United are now playing in the Premier League again after a 16-year absence.
The story of when Revie was succeeded by his great rival Brian Clough for a brief 44-day period became the title of a best-selling book and major film called "The Damned United".
3. West Ham United
West Ham United are the only major London club to use the suffix. They were originally founded as Thames Ironworks, a works team for the last surviving shipbuilder on the River Thames.
In 1900 they were disbanded and almost immediately renamed West Ham United after the part of East London in which they were based.
They are famous for producing three members of the England World Cup winning team – Bobby Moore, Geoff Hurst, and Martin Peters – and now play at the London Stadium which was the main venue for the 2012 Summer Olympics. They also have one of the most iconic soccer anthems – "I'm Forever Blowing Bubbles".
4. Newcastle United
Newcastle United are one of the best supported clubs in the country despite going more than 50 years without winning a major trophy.
They were formed from the merger of two earlier teams – Newcastle East End and Newcastle West End in 1892, the year the club moved into its current home of St James' Park.
The club was almost immediately successful, winning three league titles before the First World War, but it has been 95 years since they last won the league.
However, it has produced many great players over the years – Jackie Milburn, Alan Shearer, Paul Gascoigne, Chris Waddle and Paul Beardsley to name but a few – many of whom went on to achieve great success with other clubs.
Is this Common in MLS?
There are two teams that currently bear the suffix in the MLS.
D.C. United, who play in the Eastern Conference, and Minnesota United FC who contest the Western Conference.
Based in Washington D.C. (hence the first part of their name), DC United were one of the original ten charter clubs of the league and one of the most successful in the early years, winning eight titles between 1986 and 1998 under head coach Bruno Arena.
They are the only MLS club to win an intercontinental title, defeating Vasco de Gama of Brazil to lift the now defunct Copa Interamericana.
Wayne Rooney played for them between 2018 and 2020.
Minnesota United are an expansion franchise that joined the league as their 23rd club, making their debut in the 2017 season.  They are partly owned by the same family that owns the Minnesota Twins Major League Baseball team. Their fans sing "Wonderwall" every time they win at home.
Other common team nominations with examples!
One of the most common of all other team names is Real, which simply means Royal in Spanish. The most obvious example is Real Madrid, but there are numerous other examples in Spanish football including Real Sociedad, Real Betis and Real Zaragoza. Nor is its use just confined to Spain – further afield there is Real Salt Lake and Real Cartagena in Columbia.
In Belgium, any club that has been in existence for more than 50 years can add ROYAL to their name. That is why it is Royal Antwerp and Royal Charleroi.
Many East European teams are called Dynamo or some equivalent local spelling. This indicates that, during Soviet times, the team was originally part of the Dynamo sports society – hence there is Dynamo Kiev, Dynamo Moscow, and Dinamo Zagreb.
Meanwhile in Germany it is common to find teams named after the year they were established – 1860 München, SV Darmstadt 98 and Hannover 96 are a few examples.
Another frequently found name is variations on the local word for sport. Deportivo Cali, Deportivo de la Coruña, Sporting Kansas City are just a few examples of many.
And then there are the many teams just named after the town or city where they are based – Manchester City, Swansea and Cardiff City, Huddersfield, and Luton Town, for example.
In England it is not uncommon to find a number of teams who are either called Rovers or Wanderers – example are Blackburn and Bristol Rovers, and Bolton and Wycombe Wanderers.
The derivation of this name comes from the 19th century when players from various towns and schools would meet and form a team.
The name comes from the fact that often they would have to roam or wander for some distance before they found enough players to make up a team. It was also referred to the fact that sometimes these teams had to travel a long way to find opponents to play.
Arguably the most famous player to appear for a Rovers team does not even exist! Roy of the Rovers is a British comic strip about the life and career of a fictional footballer and later manager Roy Race, who played for Melchester Rovers.
His exploits were followed for years by generations of boys and men, and the terminology "Roy of the Rovers stuff" has passed into popular parlance to describe unusual events or surprise results on the soccer pitch.
Final Thoughts …
This article was a fun one for me, indeed, some of those nominations or appellations was new for me, so I had to make some research to make sure that I will cover all of those …
… Hope you will find this article useful full with new information!
Lastly, I strongly encourage you to learn exactly why soccer jerseys are generally expensive! You will find that quite interesting …